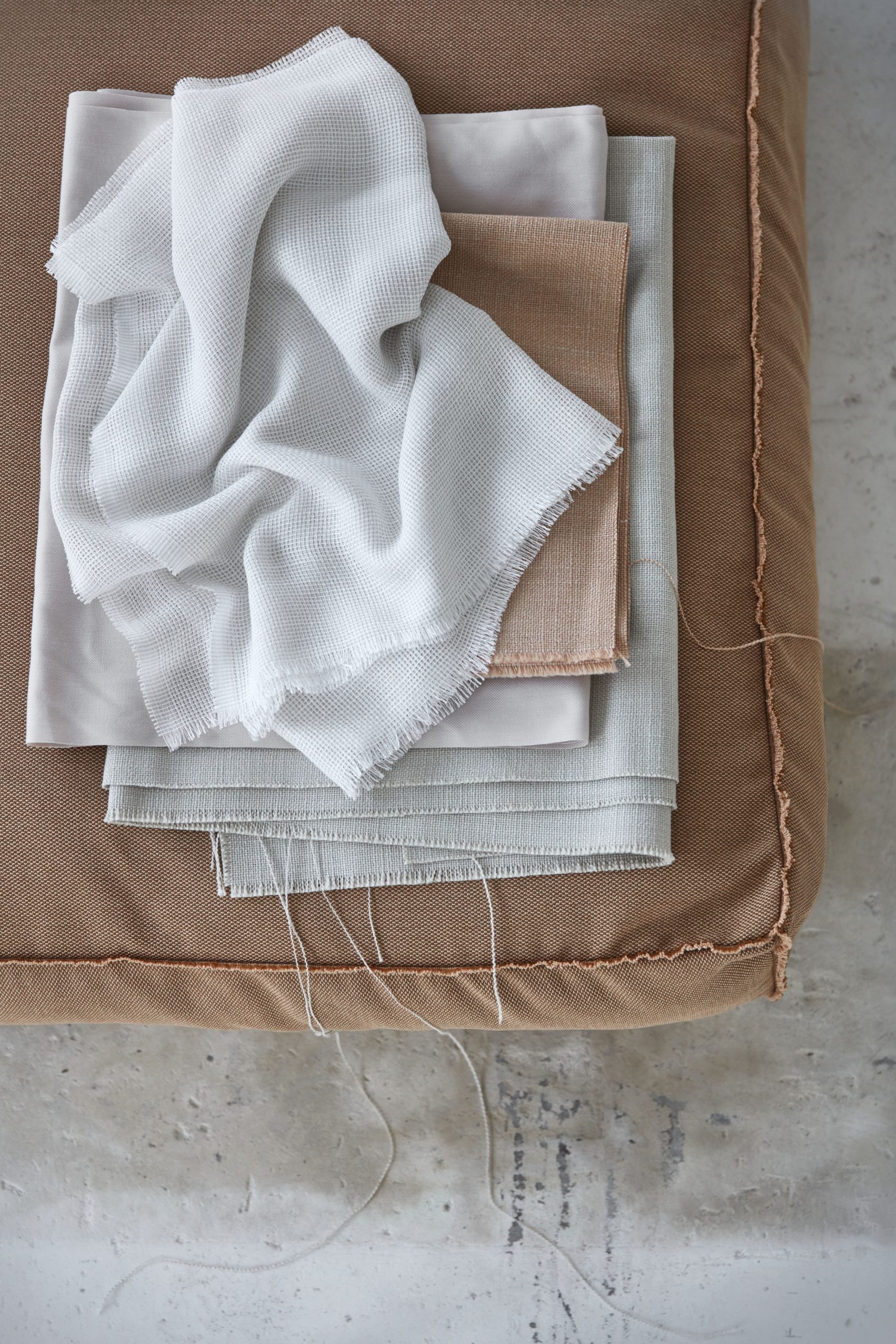 The owners of Ludvig Svensson are the fourth generation of the Ludvig Svensson family – a Swedish company led by siblings Anne and Anders Ludvigson. The passion for textiles that defines their organization is one that embraces both design and function.
A global player with a local touch
Svensson is based on a wide range of textiles with roots in the Scandinavian fashion tradition and with over 130 years of experience in textile crafts. To be at the forefront of quality, design and function, they are constantly working on developing their process, technology and material.
Production primarily takes place in Kinna, Sweden, and in Qingpu (Shanghai), China.
Svensson control and own the entire manufacturing process, from the drawing board and the choice of yarn and raw materials to the desired solution and the finished product. This provides unique opportunities to influence and develop each part of the process. This is complemented by a network of good suppliers. We are therefore able to offer our customers great flexibility and unique solutions according to their specific demands and requirements – whatever the size of the project.
Hanging and Upholstery Fabrics
Svensson interior textiles offer both hanging and upholstery fabric selections. The heart of the range consists of a broad and commercially attractive core collection with different textures on a generous colour scale – harmonised through specialised products with unique designs in exciting colour combinations.
Built for Interior Design and High Demand Public Spaces
Developed primarily for professional interior design and public spaces with high demands in terms of function, durability and enduring design qualities. The range is targeted towards professional interior designer with extremely high standards in design and quality.