Turn the other chic with the modern Chelsea Collection by Rasch
Rasch wall coverings and decor fabrics rank among Europe's finest interior design products. With thousands of designs spanning every stylistic convention, this marvellous manufacturer offers an aesthetic solution for every space. Hume Internationale has built an impressive association with Rasch, giving customers access to their great range including the remarkable Chelsea Collection.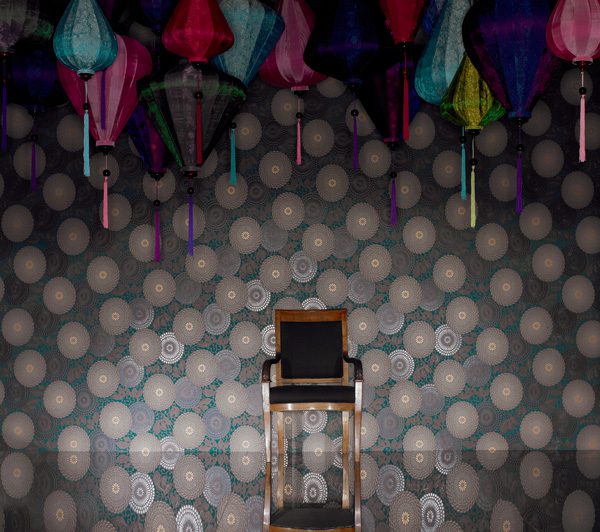 London is a city where modern design interacts with historical ambience. You can see it in the streets, the alleyways, the grand theatres and the swarm of intoxicating, dimly-lit, swanky cocktail bars. Rasch has taken all these contradictions and poured them into their Chelsea range of wall coverings. If you want London chic fused with functional design for the modern home, then you've hit the jackpot.
By seeing London, I have seen as much of life as the world can show – Samuel Johnson

The Chelsea Collection for 2011 features exciting new paste-the-wall design combinations. You'll find graphic patterns, royal ornamentation and eccentric floral designs in a vast range of styles. These stimulating designs can be combined with a broad spectrum of textures and stripes to create an integrated look that will surprise and delight every visitor. With Chelsea, the patterned wall takes centre stage as a truly decorative feature. Mix and match to create attractive visual qualities with elegant shiny and velour effects. Large-scale patterns will captivate all comers with their contrast between subtle sheen contours and velvet-like matt finishes. This interplay of designs makes for an eye-catching wall covering in every home… a little bit of central London in your domestic environment.
In Paris you learn wit, in Florence you learn poise, but in London you learn to crush your social rivals – Virgil Thomson

Be the best, triumph over adversity and dominate your social circle when it comes to home décor! The Chelsea Collection from Rasch will provide you with a rich selection of designs and textures, combined with a broad colour palette that moves from muted to sizzling in just a few strokes. The possibilities are endless and your home can be transformed into a contemporary masterpiece, particularly when blended with some carefully selected furnishings and cutting edge lighting to really set the mood. So get all the right advice and take advantage of our fabulous relationship with Rasch. Give us a call today on (03) 9335 6711 or explore the Chelsea collection further here.