Heimtextil Trade Show uncovers new trends in wallpaper / textile design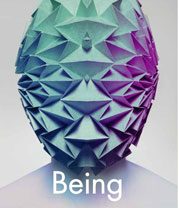 Heimtextil, no it's not a soothing cream for troublesome body parts. It's the international trade fair for home and commercial textiles. Germany is the epicentre for this traditional event, the biggest and most important platform for manufacturers, retailers and designers on the calendar. Being in the wallpaper game, we like to keep on top of emerging international trends. So naturally we packed a few bratwursts and headed off to see what the world can offer when it comes to covering walls.
The trade show is a bustling hub of activity that caters for over 70,000 visitors, plus 2600 exhibitors from 60 countries. There's a lot going on all the time, but what's happening right now in the wallcovering arena? Well, the base suppliers are continuing to develop a range of flat pattern variations as they have done for years in new season colours. Most of these wallpapers are produced on non-woven vlies, a range of durable materials that come with simple paste-the-wall backings. The leading suppliers are pushing the boundaries a little more by layering the material so that it works differently in varying light situations. They are also using advanced printing techniques to create unique surfaces, like weaving Swarzkovski crystals into the material for a dazzling effect.
With so much going on at once, it's a daunting prospect to extract the overall trends. Fortunately the good people at Heimtextil produce a design trend catalogue at the end of the trade fair that lists the major themes emerging in the world of textiles. So what qualities are set to influence designs and patterns into the future? There are four emerging themes that all come under the banner of being, which reflects a more general search for a space we feel emotionally connected to. An environment that fits like a glove, like a third skin, as an extension of our personality.

The Historian
A treasurer of the past, seeking value and discovering ways to make history relevant to contemporary life. Partial to noble products of supreme craft and artisanship with aristocratic élan. These are lovers of luxury who appreciate the value of well-rooted quality and the concept of pedigree. Born into a technology-dominated culture, they are devoted to finding ways to fit history into their contemporary lifestyles.
The historian palette is muted by the absence of bright light. Daylight shimmers through to reveal pearlescent pales, candlelit metallic sheen and dim and mysterious dark shades.

The Eccentric
A hunter and collector, chasing the exquisite and the unique, cherishing and mixing discoveries with daring eclecticism. Assembles flamboyant concepts that have a timeless quality and an extremely decorative character.These people are hunters and gatherers: free-spirited individuals who lead an abundant and Burgundian lifestyle and share a common preference for the decorative and outspoken. A range that stages the abundant as well as the understated to enable the flamboyant color clashes where extravagance meets elegance and exoticism.

The Inventor
An intelligent free thinker, experimenting and researching solutions to make life fulfilling, fun and exciting. Fond of concepts in which function meets fun, wellness and entertainment. Eager to leave a personal trace on designs.These people love experiments, seek adventure and yearn for undiscovered worlds of wonder. They are opportunistic characters who like to try things out and make their mark on the design and production processes.
The intrigue is drawn by the strange contrasts, combining the clinical with the organic, the hot with the frozen and sparking understated functionality with a healthy dose of fun. A playful range of vivid shades.

The Geologist
A nature lover, preserving as well as exploring the deepest layers of the earth and digging down for the unseen and the unexpected. Values the precious imperfections of geological textures, the science of nature and its surreal quality. These are lovers of the good life, considerate yet demanding citizens who are aware of the quality of a product as well as its origins. Where does it all come from and what is the environmental and social impact of what surrounds and serves us? They love nature and natural products, yet at the same time, they are still intrigued by the fact that man, the city and the economy are an integral part of our current ecosystem. We live in the next stage of nature.
This range reflects the mysterious, dark side of nature. Intense hues are sparked with poisonous brightness and metallic sheen to light up our urban caves. Irregular surface effects breathe life into dense and understated natural shades.
At Hume Internationale, we've sourced a fantastic range of products that faithfully reflect all of the emerging trends in production and design. You'll find wallcoverings that are functional, charming, eclectic, bold, elegant, nostalgic and green. Give us a call today on (03) 9335 6711 or visit us here now.
The Heimtextil trends are compiled by a trend table consisting of international design agencies from six countries: stijlinstituut amsterdam [NL]; Orbitato [BR]; Dan Project [JP]; Global colour research [US]; stilburo bora.herke.palmisano [DE]; 2G2L [FR]