Hey if you're looking for something different, you'd best go for the fresco!
A twisted network of interconnected pipes greets the eye, a long snaking cluster of lime and mauve tubes weaving between geometrical shapes, gold chains and slender watch bands.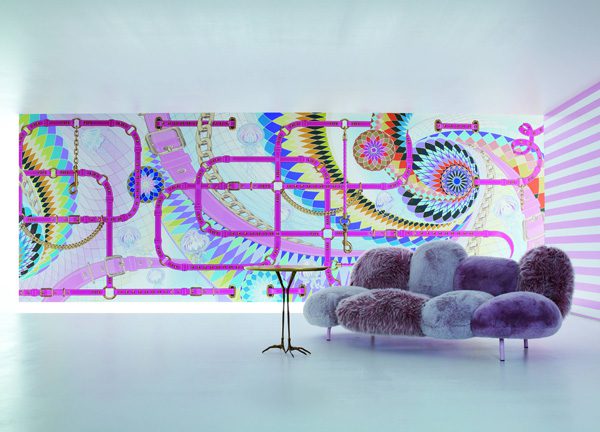 Meanwhile, a chocolate backdrop hosts a school of beautifully rendered goldfish, slowly circling in their oriental blaze of gold and red as elegant bubbles stream from their pouting mouths.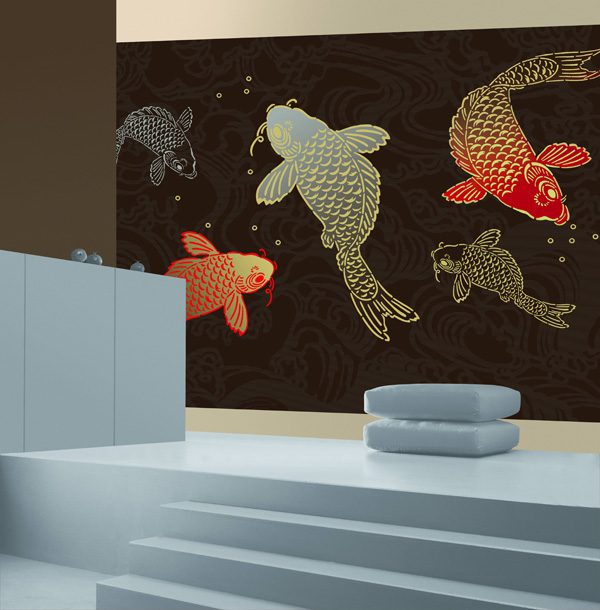 Elsewhere, vertical stripes of charcoal and almond are topped by shimmering red lanterns, fashioned in the style of wire chandeliers that almost seem to buzz like modern abstract bug-zappers.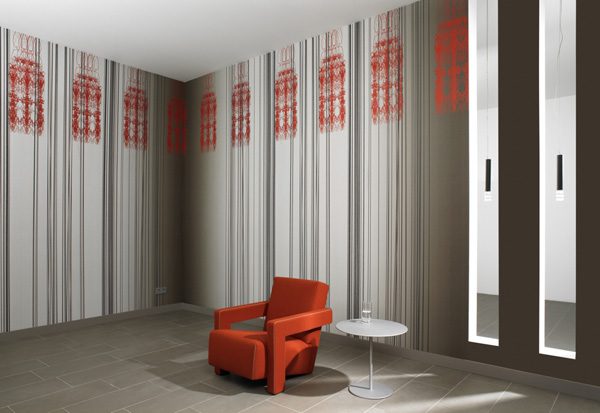 Relax, you're not lost in the storage catacombs of the Museum of Modern Art. You're actually browsing through the amazing collection of wall murals available through Hume Internationale. Many designers are now turning to innovative wall murals as a creative way to inject new life into feature walls. Murals are unique presentations of the designer's approach to space and they are typically handcrafted to the designer's specifications with spectacular results.
Residential and commercial spaces are becoming increasingly responsive to the possibilities created by wall murals. The development of wide-format digital printers has led to cost-effective production methods for printed murals, which is great news for interior designers and anyone looking to create a distinctive space in their home or business. Hume Internationale has a fascinating collection of murals from exalted designers including Colour-and-Life By Marburg, Zeitlberger, Iris Maschek and Belacol Dream Walls.
Writing your name on a truck alongside Highway 168 is not artwork. If you can make a mural that people can understand, that's artwork. – Chad Watkins
The very first recorded murals were found in the caves of Lascaux in southern France and in Altamira, Spain. They have been dated to 17,000 BC. The murals are relatively simple, depicting bulls and other animals. The scale of the images were quite large, like murals today, with one bull being 17 feet wide. Murals can also be found in the Far East dating back to 1700 B.C. in China, Korea and Japan. There are also Buddhist murals in Ajanta, India dated at about 200 BC. In modern times, graffiti and street art have played a key role in contemporary wall painting.
Murals have a large place in our society. They are used to beautify and influence while lifting the spirits of those who view them. Murals can be religious in nature, patriotic, provocative or inspirational. You can explore the exhilarating world of murals today by calling (03) 9335 6711 or by visiting our wall mural gallery.