Elements Collection puts the stunning imagery of life onto your feature wall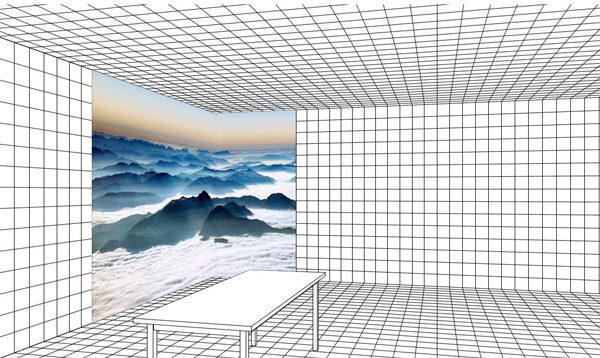 A shimmering silver lake sits motionless in a cluster of misty blue mountain peaks. A stop sign stands in lonely isolation at a deserted intersection, encircled by a sea of sparsely vegetated mineral sands. A stream carves out a twisted path through the winter snow, lined by grand deciduous trees. A magnificent jellyfish pulsates through the opaque wilderness of the ocean depths. These wonderful scenes may be rarely encountered by today's city dweller, but now they can be enjoyed every day simply by tapping into the superb digital imagery of Elements by Rasch Textil.

The Elements Collection allows you to create stunning feature walls by selecting scenes from an outstanding archive of quality images that can be customised to fit the dimensions of your residential or commercial space. Rasch has hand-picked 165 sophisticated photographs to build a collection centred on the six themes of Landscape, Flora, Water, Forest, Animals and Structure.

The secret of this collection's success rests with its superb imagery and the digital printing techniques that are used to build high resolution reproductions for your walls. The images are rendered onto durable non-woven wallpapers that breathe extremely well and don't shrink or stretch. They are easy to apply using the 'paste the wall' technique. You can do it yourself or call on one of professional hangers to complete the no fuss job. And should you ever feel like a change of scene, these wallpapers can be simply pulled off the wall when it's time to redecorate!

A photograph can be an instant of life captured for eternity that will never cease looking back at you – Brigitte Bardot
Imagine the scene as you whisk friends or clients past a huge feature wall dripping with breathtaking imagery such as a shoal of hungry goldfish jostling for position in a crystal clear pond. Maybe you'd prefer a host of bright green saplings rising out of a new growth forest – or the exhilarating bird's eye view of a city skyline towering into the pale blue sky. There's a subject to fit every room setting, including a series of abstract paintings that will give your office or pad or distinctive urban groove. So whether you want to immerse yourself in nature's bounty or soak up the vibe of metropolitan life, you'll find a digital image to lift the walls that surround you. To find out more about the Elements Collection by Rasch Textil, give us a call today on (03) 9335 6711 or visit us at https://humeinternationale.com