Turn floors into walls with RAPOXY®
Wall coverings bring countless design opportunities to your walls, but what about the final frontier… the floor? Well now you can conquer this final frontier and expand your design aspirations with an amazing product called RAPOXY®.
RAPOXY® is a glass-like, high-gloss, highly-resistant coating composition for floors. It's designed to fuse with the diverse wallpaper range from Rasch, giving you an extremely resistant floor covering that opens up endless design possibilities right beneath your feet!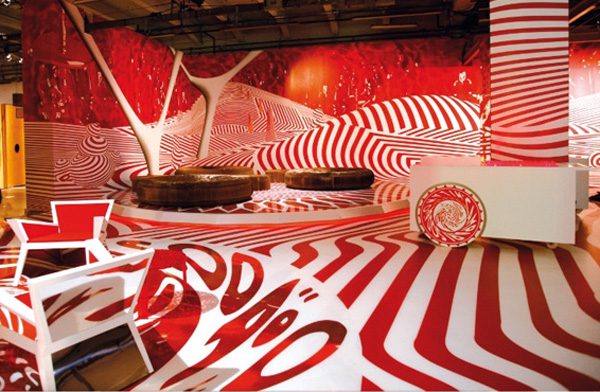 The Rasch range comprises over 4,500 items of paper, embossed, expanded and flat vinyl wallcoverings plus coordinating borders in a large variety of designs. The selection is updated every two years or so, with around 1000 new designs opened up to consumers around the world. You can take advantage of this tantalising array of choice, turning floors into walls with RAPOXY®.
How does it work? Well there's basically three products involved the process including: (1) Rasch wallpapers (2) RAPOXY® Primer (3) RAPOXY® Glossy. Before applying, check the surface for moisture, evenness, cracking, cleanliness etc. Prime, smooth, and seal the surface – then apply your favourite wallpapers using the simple "paste the wall technique". Finally, apply the RAPOXY® primer and glossy coats (allowing time for the surface to dry between each step). Done. You've achieved a spectacular effect using an innovative product that will amaze your friends, colleagues, customers or clients.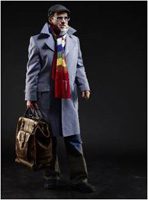 RAPOXY® makes it possible to connect the vertical and horizontal room axes. It's possible with tiles and mosaic, but it was never as easy or as varied as the range of wallpapers offered by Rasch. RAPOXY® encourages experimentation and taking new directions in interior design. –  Markus Benesch (industrial and commercial designer)
Where can you use it? Many sophisticated commercial zones that require creative brilliance combined with hard wearing surfaces are turning to RAPOXY®. Retail businesses, shops, small offices, hotels, lobbies, corridors and conference rooms are ideally placed to make the change. Even residential floors can take advantage of the design possibilities generated by RAPOXY®.
RAPOXY® is incredibly durable and can be used on a range of surfaces including wet and moist rooms, industrial surfaces that need high mechanical and chemical resilience, plus surfaces that must be wear resistant, hygienic and easy to clean. The product has even been inspected for use in foodstuffs areas by the Nehring Institute in Braunschweig. The inspections confirm that RAPOXY® does not emit substances into foodstuffs which are critical for health, smell or taste.
So if you're looking for a breakthough product that allows you to seal in captivating designs from the Rasch collection, then check out RAPOXY®. It's a truly innovative way to turn wall coverings into floor coverings! Call us today on (03) 9335 6711 or visit our RAPOXY® gallery to see more of Markus Benesch's creations.