Can't see the forest for the trees? Make the most out of your view with these handy tips…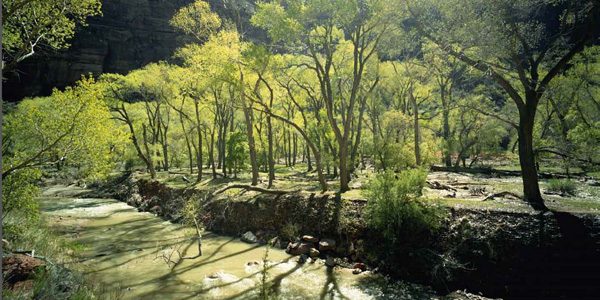 Look around your house or office and you'll probably find one or two pleasing windows out onto the world. A view can instantly transform the ambience of a room, bringing in extra light and opening up the dimensions of the immediate space. A well maintained view can create a kind of uncluttered contact with the middle and long distance scenery, but not every view is given the full attention it deserves. Many views are diminished by interior design elements that hinder, rather than nurture, this valuable asset. Do you have a view that is lost in translation? The eHow website has created five simple steps to getting the most out of your view, so let's check out these handy tips right now…
1- Window Treatments
Choose window treatments that frame your view. Whether you choose classic drapes or a crisp set of Roman blinds, frame your view and remove any obstructions. If required, translucent panels can block out light while still allowing access to your view. If you prefer, choose darker, textured side panels that actually frame the window, creating added emphasis when contrasted with lighter walls.
2- Furniture
Pick and arrange your furniture so that you can see the view. Choose sofas, chairs and tables that give you a clear view from your windows when you enter the room. Clutter will only distract from the enjoyment offered by the view, whilst huge imposing pieces of furniture may be better placed elsewhere.
3- Keep Your Windows Clean
While very few people enjoy washing windows, but you really have to make it a part of your regular cleaning routine. Clean your windows, inside and out, at least once a month.
4- Landscaping
Nothing complements a view like beautiful landscaping. It's a great idea to plant trees or shrubs outside your window, so long as they don't obstruct the view. Plants, flowers and lawn decor can help frame a view without taking away from it.
5- Bring The Outside Inside
If your view is of a leafy street, bring these colours into your home. Likewise, if you're lucky enough to have a view of the ocean, try to fuse marine elements into your décor. That's where we come in at Hume Internationale. We have an impressive selection of wall coverings, with colours and designs to augment and beautify any residential or commercial space.
Hume Internationale can open up the possibilities when it comes to covering your walls and maximising your view. Whether you're seeking to create subtle accents through carefully chosen textures and shades, or looking to radically transform your space through a total overhaul of your walls, we can help you out.
Traditional or modern, we've got it covered. We have the experience, we have the expertise and we love a challenge. So if you're ready to restore your view back to its former glory, give us a call today on (03) 9335 6711 or explore our site now.