Don't call Doctor Phil, call a master hanger!
The Beatles sang it best:
Help, I need somebody,
Help, not just anybody,
Help, you know I need someone, help.
Wallpapering is easy these days, with modern materials and paste-the-wall techniques. But every now and then someone gets nervous, loses the plot and glues their cat to the wall. That's when you need help from somebody – and not just anybody – expert hangers who will complete your residential or commercial project with professional diligence.
Platinum by Marburg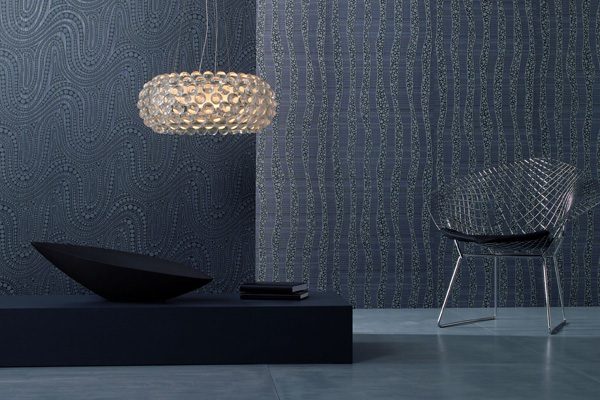 Hume Internationale has truckloads of experience when it comes to wall coverings. We know the industry, its suppliers, its quality trades people. So if you are looking to create a slick environment in your large scale commercial project, or breeze through a smaller residential job, these guys will get the job done or refer you to the right people for the right job. So let's rollout the red carpet and take a look at the eager beavers who can help you out from start to finish – or anywhere in between!
Victoria
Decoroll
Peter Rankin [mobile: 0411 113 725]
Decoroll employ a professional team of wallpaper installers who tackle the big and small jobs around town from commercial wallpaper installation in many of Melbourne's leading hotels to new display homes for many of Australia's Master builders including – Metricon, Carlisle & Glenvill display homes.
New South Wales
Sydney Wallcoverings
Greg Bryant [mobile: 0404 082 224]
Sydney Wallcoverings provide residential and commercial wallcovering services focused on the highest level of quality, value and professionalism. Greg Bryant and Drew Leach have more than 50 years of experience as master paperhangers.
Queensland
Bryant Wallcoverings – Brisbane / Gold Coast
Michael Bryant [mobile: 0401 286 247]
I. R. Wallcoverings – Brisbane / North Coast
Ian Roberts [mobile: 0401 381 731]
I.R. Wallcoverings have been hanging walls for over 40 years in the Queensland region.
Naylor Painters – Brisbane / South
Wayne Naylor [mobile: 0410 963 669]
Naylor Painters is a Queensland based, second generation family owned and operated business.
South Australia
L.P.H Painting Co
Peter Seaton [mobile: 0421 381 722]
LPH Painting Co Pty Ltd is one of the largest and most sought after commercial and industrial painting companies in South Australia. The company is regularly engaged as a contractor to the State's largest building companies, commercial and industrial clients. They are also the preferred contractors to many other organisations, including government departments.
KM Painters and Decorators
Mark Manning [mobile: 0412 835 515]
Commercial Painting Contractors
Steve McGrath [mobile: 0412814376]
Western Australia
Bob and Dean Vincent Decorators
Bob Vincent [mobile: 0413 000336] Dean Vincent [mobile: 0413 000335]
Father and son team with over seventy years of experience between them. Winners of the Western Australian Master Painters Association award for excellence.
MJR Godsell Pty Ltd
Rob Godsell [mobile: 0408 429599]
Mandurah Painters and Decorators (MPD)
Ian Glen [mobile: 0424 345467]
Ian Glen of Mandurah Painters and Decorators (MPD) completed not one, but two of the world's biggest murals. The project was for an American clothes designer, Abercrombie and Fitch, owned by billionaire Michael Jeffries. Two murals were installed, one in Corso Matteotti Milan and the second in the Ginza district Tokyo.
|