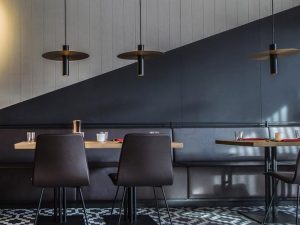 The amazing skai® artificial leather ranges are the product of choice for architects, designers, furniture manufacturers, cruise ship owners, and automobile manufacturers all over the world.
It is an extensive range that embraces over 40 different textures in more than 600 different colour texture combinations.
As a German manufacturer skai® design and engineers a high quality product to exacting standards and covers all your artificial leather needs, be they:
And yes the product can also be customised using digital print technology.
Explore our skai® vinyl galleries here
Contract

Fashion

Digital