Designtex continues to challenge the performance fabric ascetic with its latest release of stunning fabrics: Piezo, Mackintosh and Glamp
Tackle everyday demands, beautifully.
Greet real life with style. This is a series of versatile, hardworking textiles with a luxurious handle.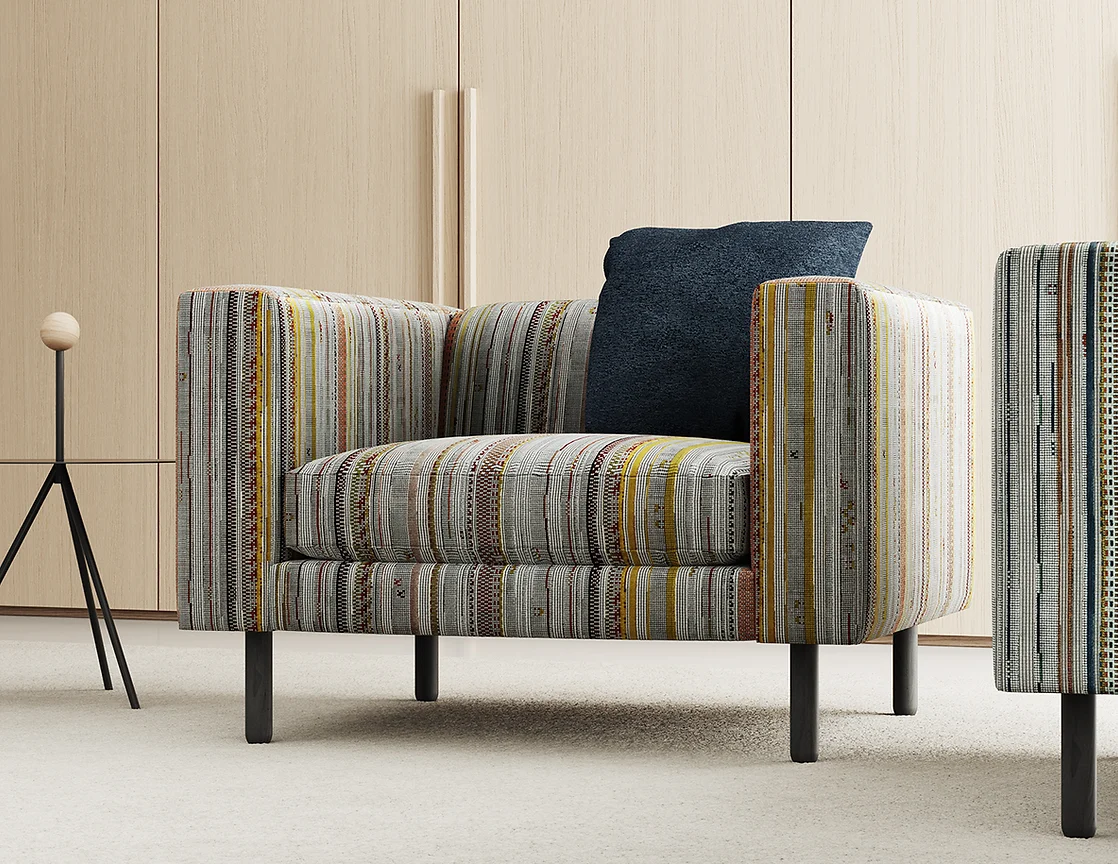 3041 Piezo
Piezo is a striking velvet jacquard that bridges tradition and technology. Surprisingly adaptive, Piezo is a velvet jacquard that can be used to make a elegant statement or create a discreet backdrop. With its precise and nuanced print, this textile will be ideal for hospitality and workplace environments looking for a unique point of view
5 colorways
57% Polyester, 43% Rayon
HPD
LEED
Oeko-Tex
Solvent (S) cleanable
75,000 Wyzenbeek double rubs (CD)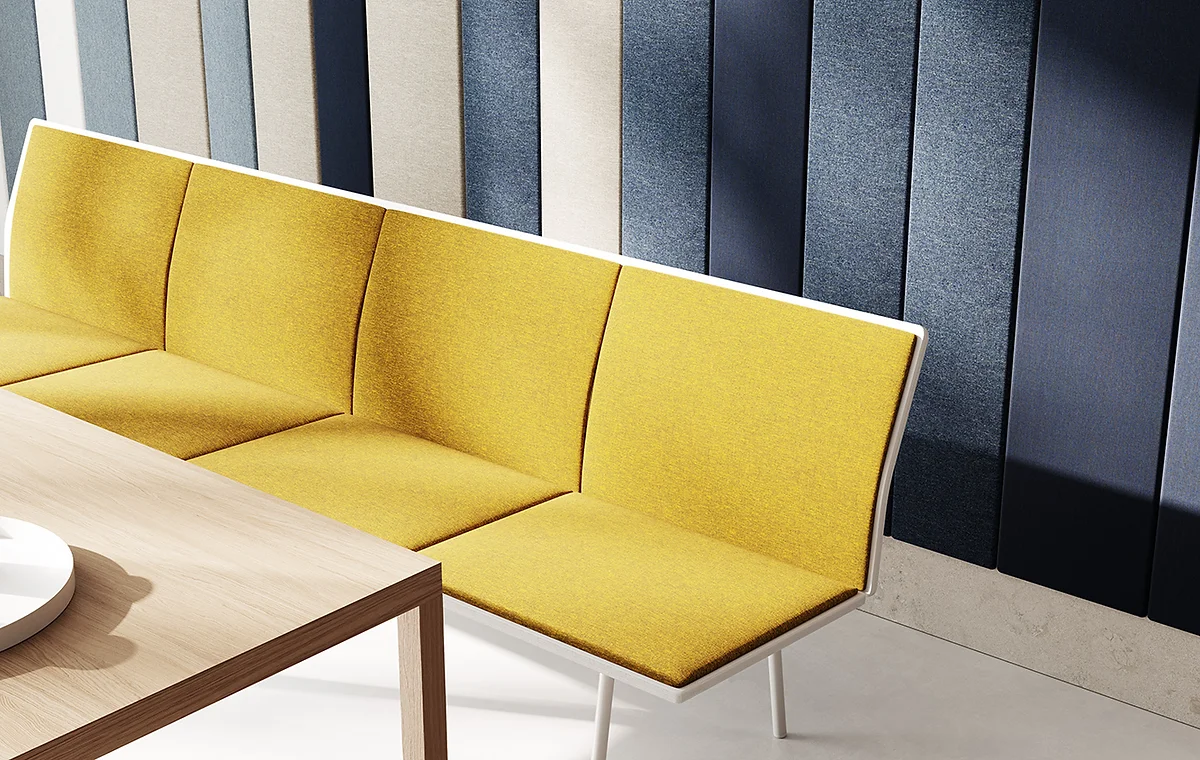 3025 Mackintosh
A classic worsted feel enhanced with a silicone top coat that repels water and resists stains. Suited for panel or upholstery, Mackintosh comes in a spectrum of 23 two tone and heathered colorways.
23 colorways
100% Polyester (Solution Dyed)
LEED
HPD
Silicone (Supreen™) finish
Fluid Barrier (Supreen™)
Water-based/Solvent (WS),
Bleach (10:1) cleanable
500,000 Wyzenbeek double rubs (CD)
Packed with performance:
Healthier Hospitals compliant
HPD
LBC Red List compliant
WELL
California Prop 65 compliant
no antimicrobials
no flame retardants
no PFAS
stain resistant
fluid repellency
bleach treatable
alcohol treatable
hydrogen peroxide treatable
quaternary ammonium treatable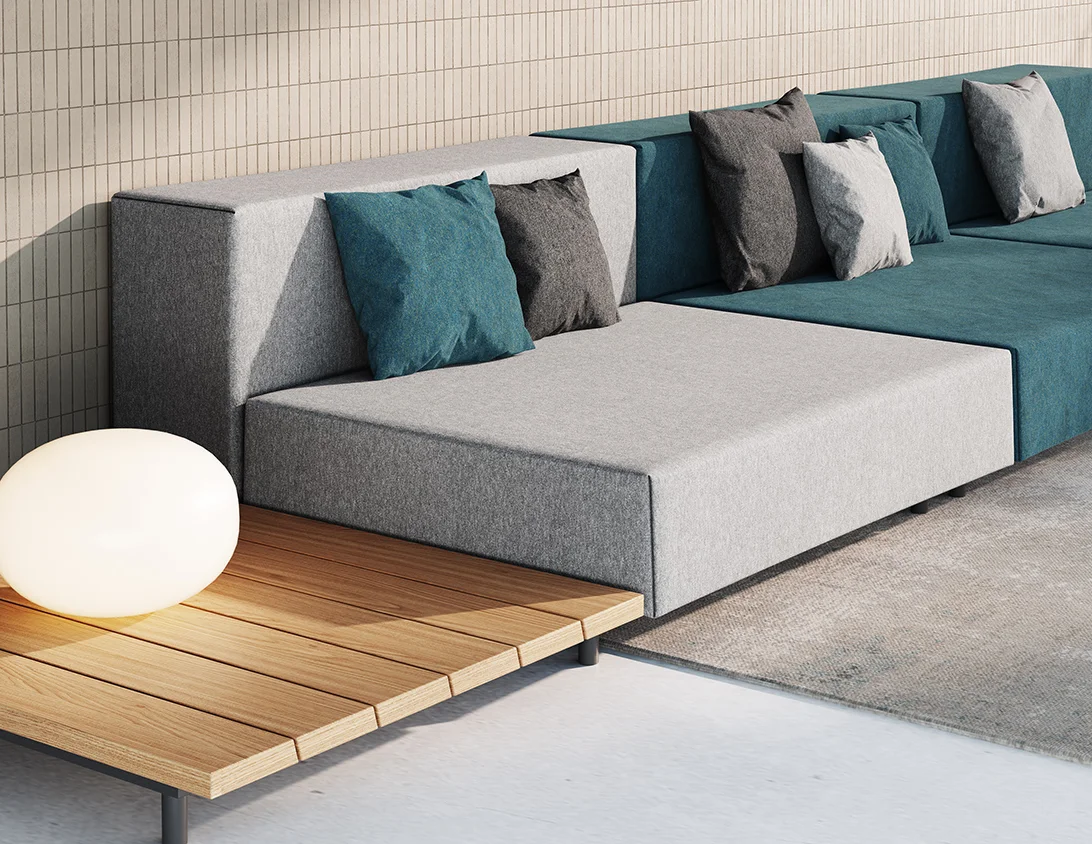 3044 Glamp
Have high expectations for your outdoor space? we do, too. We like to pay as much attention to the great outdoors as we do to our own treasured interiors. Glamp is a sumptuous velvet that lives well outside.
Glamp's sumptuous velvet in vibrant colors pairs beautifully with Picnic's elegant houndstooth and other outdoor fabrics, such as Hillside, Silicone Element and Silicone Nappa.
7 colorways
85% Acrylic (Solution Dyed),
15% Polyester
HPD
LEED
Water-based/Solvent (WS),
Bleach (4:1) cleanable
90,000 Wyzenbeek double rubs (CD)
1,500hours lightfastness
Explore the product lookbook here