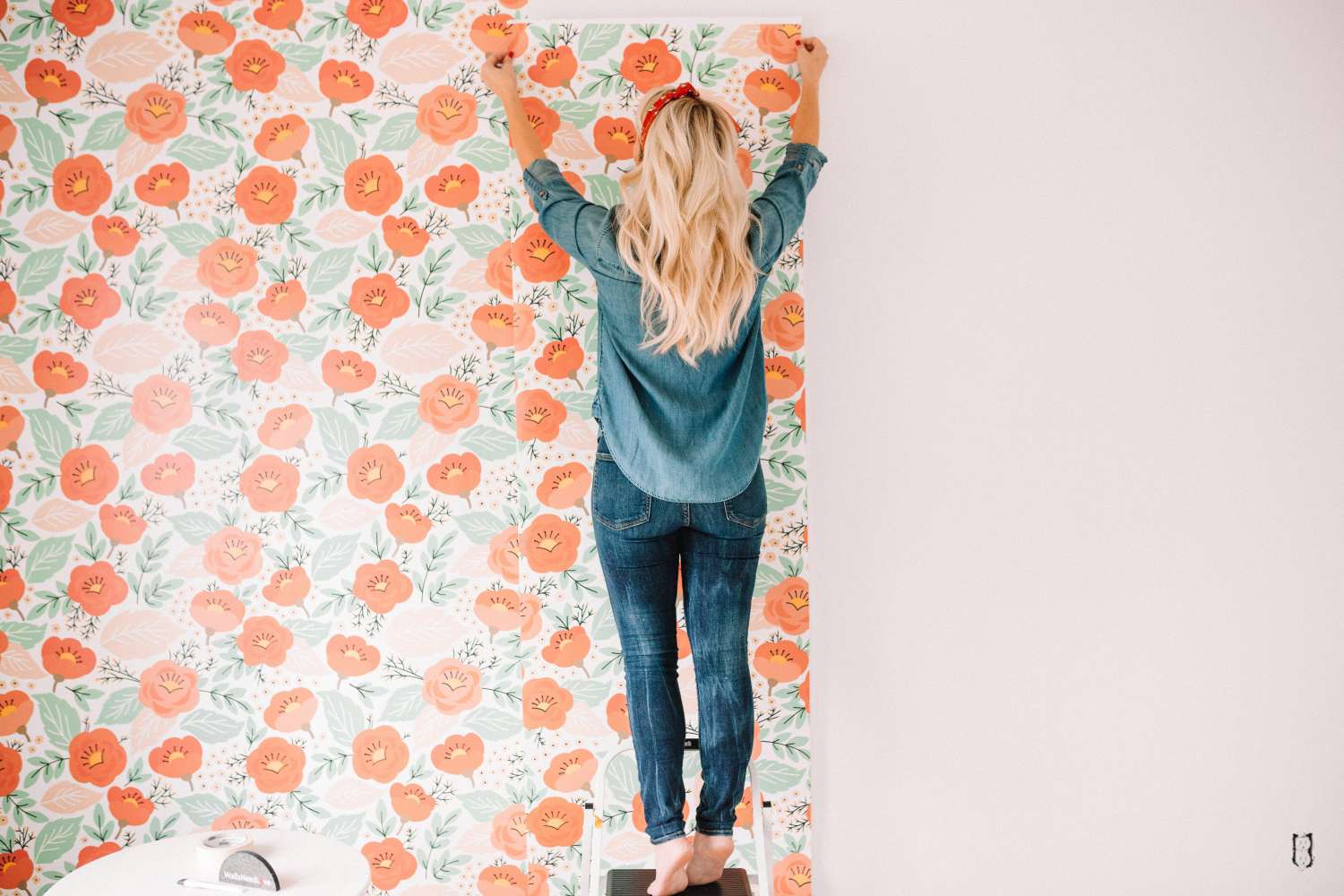 So your customers have finally found the wallpaper that will change their lives. The next question is how to stick it down and what pastes/ adhesives will complete their Hume experience. We answered most of the killer questions here! If you have any more feel free to call, or email us at anytime.
What type of adhesive are available through Hume?
A. We offer two broad types of wallpaper adhesives:
Wallpaper paste: which is a supplied as a powder and mixed with water to create the paste.
Ready Mix adhesives: the adhesive is supplied pre-mixed with water ready to hang out of the container.
How many wallpaper pastes are available through Hume?
A: We offer two different Rasch wallpaper pastes:
Universal. A standard wallpaper paste designed for vinyl, paper, embossed and expanded vinyl wallpapers.
Non-Woven. A stronger wallpaper paste designed for non-woven wallpapers.
The main difference between the two pastes is the Non-woven – Paste the Wall adhesive is stronger. Wallpapers with a non-woven, non-paper backing require a stronger adhesive to hang them.
How much wall area can you hang with the wallpaper paste?
Universal: 250-gram packet – 30-35sqm of wall area [most rolls will hang approx. 5 sqm = 6-7 rolls]
Non-woven: 250-gram packet – 25-35sqm of wall area [=5-7 rolls]

Do you have any ready-mix adhesives?
A: Yes! We are the exclusive distributor for the Gardiner Gibson Dynamite adhesive range.
What is a "ready mix" range?
A: It is an adhesive the has been pre-mixed and can be used straight out of the drum.
Who is Gardner Gibson?
A: Gardner-Gibson® is a full line manufacturer of roof, driveway and waterproofing coatings, caulks, spackles and wallpaper adhesives. They are a market leader in adhesive products operating more than thirteen manufacturing and distribution facilities throughout North America.
What Dynamite ready mix adhesives do we range?
A:
234 – Premium Heavy Duty [Clear] Adhesive sold in 5 gal or 1 gal drums.
111 – Heavy Duty Clay based adhesive sold in 5 gal drums. Used when a stronger bond is required
760 – Vinyl over Vinyl adhesive. Used when sticking materials to non-porous substrates eg; vinyl wallcoverings, glass, mirrors, wood, metal and plastic.
You can watch a quick video that shows you how to hang:
Non-woven wallpapers
Paste the paper wallpapers
Detailed hanging instructions