Renewed Loop is a game-changing innovation based on textile-to-textile recycling and carefully crafted from a blend of recycled textile waste and post-consumer recycled polyester. 100% recycled and fully recyclable, Renewed Loop closes the loop and creates a circular system in which textile waste is eliminated and materials are recycled again and again.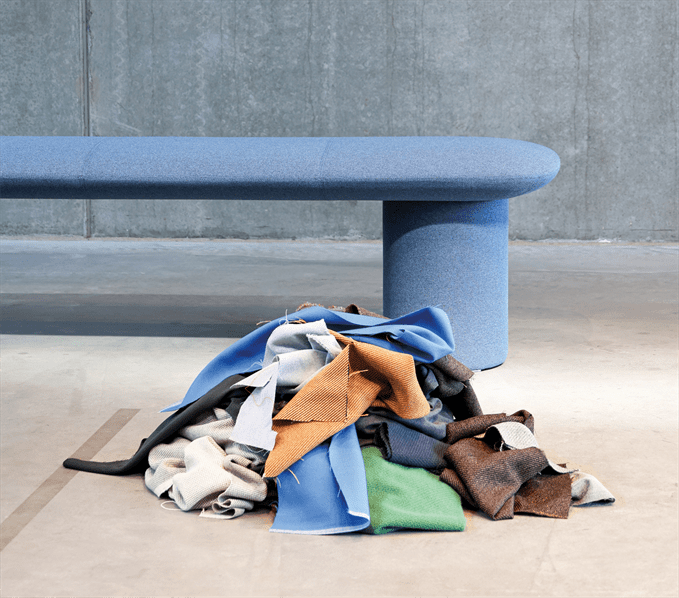 Fusing aesthetics & circularity
Black yarns made from recycled textile waste add a sparkling melange effect to the design and create a subtle interplay of light and dark shades that add depth and volume to the texture. Allowing the recycled yarns to define the textile's expression, Renewed Loop represents a remarkable fusion of aesthetics, technology, and circularity.
Muted brights
Renewed Loop does not compromise on performance or aesthetics, even though it is made from textile waste. The fabric offers a refined, natural aesthetic and features a stunning range of 47 beautiful shades, spanning from green and blue to red, orange, and brown. Each colour is vivid in its essence but is subtly muted by the presence of black recycled yarns, adding an extra dimension to the colour expression.
Upholstery & screens in matching shades
Renewed Loop is a cross-functional fabric and is also available in a screen version made specifically for screen and panel applications. Renewed Loop Screen comes in 25 selected colours from the Renewed Loop palette, allowing for the creation of harmonious spaces that seamlessly integrate upholstered furniture and screens in matching colours and textures.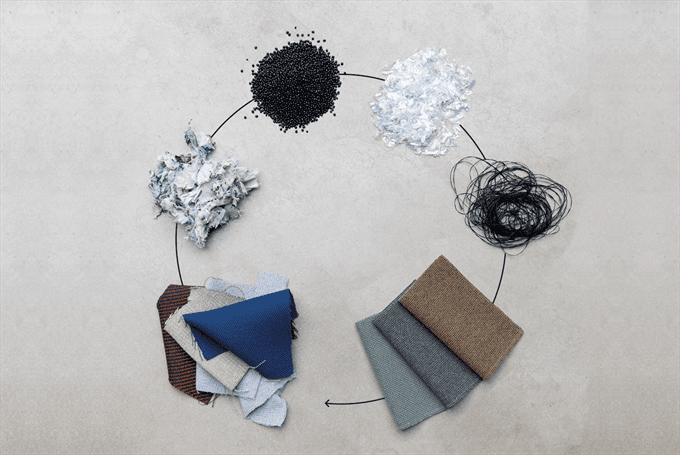 Circular philosophy
Renewed Loop embodies a circular philosophy that encourages us to use less, limit our environmental impact, and reconnect with nature. Its refined, natural aesthetic and strong environmental profile make it the perfect choice for spaces that prioritise sustainability innovative circular solutions and seek to create a planet-conscious interior style.
Durability & longevity
Engineered to meet the highest design and quality standards, Renewed Loop is a strong and durable textile that does not compromise on performance. It offers the same aesthetic, environmental, and functional excellence as the Gabriel textile waste, it derives from and is STANDARD 100 by OEKO-TEX® and EU Ecolabel certified.