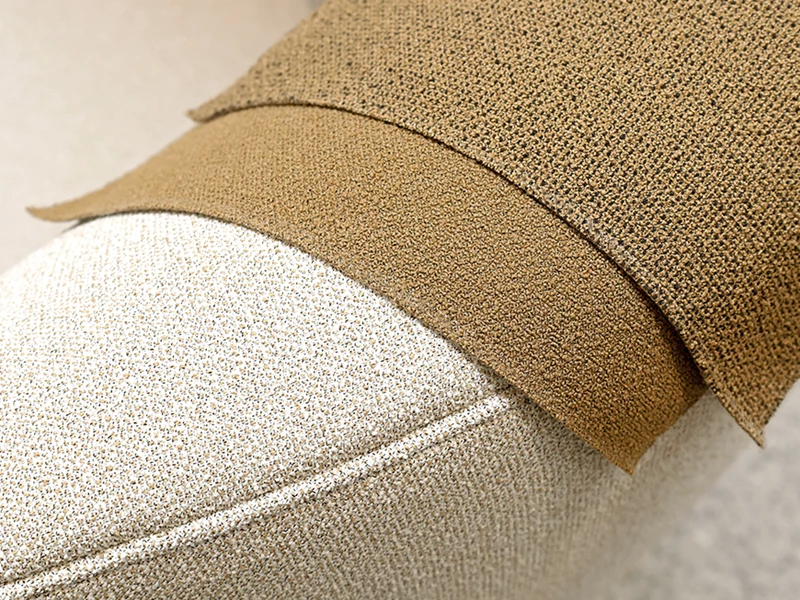 GRAIN – THE PERFECT IMPERFECTIONS OF NATURE
The calming and balancing effects of nature are indisputable. Nature puts us at ease. Reduces stress. Brings us peace of mind. Just imagine the sense of well-being when taking a walk, feeling the breeze, listening to the birds, the waves on the shore, the smell of summer rain.
Natural elements in interior design
Design that connects us to nature in our everyday surroundings has a positive impact on the way we experience spaces. It is not only proven to increase our well-being, but it also boosts our productivity, inspire us, and enhance our creativity. As we increasingly put people at the heart of contemporary interiors, we are bringing nature indoors to reap the benefits that it has on the physical, mental, and emotional needs of people.
Inspired by the irregular textures of nature
Gabriel's latest post-consumer recycled polyester bouclé fabric Grain is inspired by the irregular textures of nature and is the ideal choice for creating spaces that reference nature in both subtle and obvious ways. It embraces a flawed beauty and an asymmetric aesthetic that is a celebration of the perfect imperfections of nature.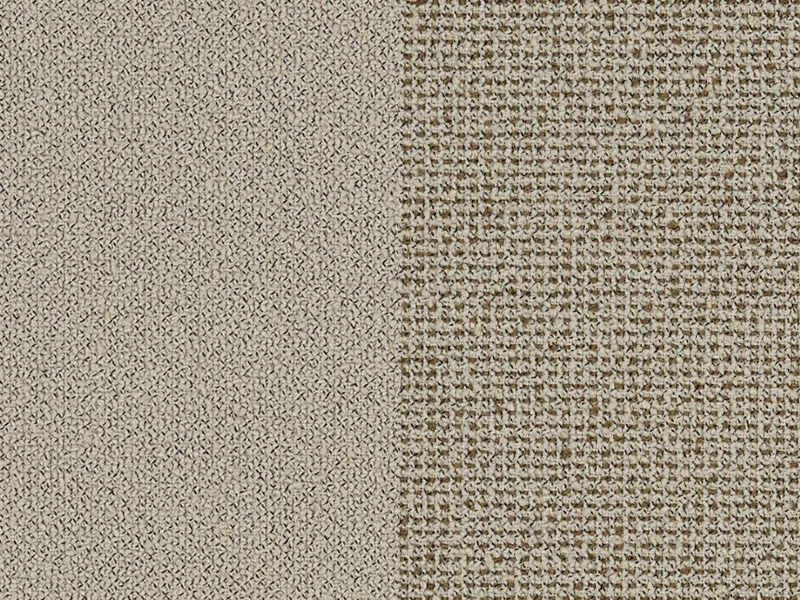 Mix textures for visual effect
Grain is designed in two versions that playfully complement each other and allow for creative combinations that integrate different tactile sensations in matching shades and tones to create visual effect. Choose between a solid version with a discreet mottled effect and a duo-coloured version characterised by an unpredictable pattern of distinctive dots.
Earthy tones for human-centric spaces
The Grain colour scale encompasses a total of 50 shades, featuring 25 solids and 25 duo-coloured versions. Like the texture and tactility of Grain, the palette also takes its inspiration from nature, and except for a range of deep brights the colour scale is predominated by earthy tones, tannic shades, and neutrals. From ochre, browns, and greys, the natural hues bring warmth, comfort, and tranquillity and create contemporary human-centric spaces where people thrive.