Heimtextil Trade Show uncovers new directions in wallpaper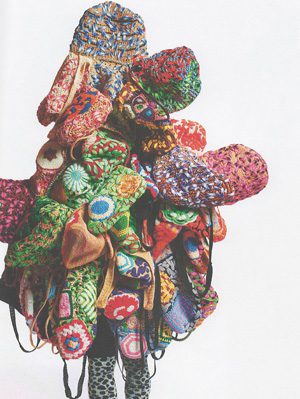 Heimtextil, no it's not a soothing cream for troublesome body parts. It's the international trade fair for home and commercial textiles. Germany is the epicentre for this traditional event, the biggest and most important platform for manufacturers, retailers and designers on the calendar. Being in the wallpaper game, we like to keep on top of emerging international trends. So naturally we packed a few bratwursts and headed off to see what the world can offer when it comes to covering walls.
The trade show is a bustling hub of activity that caters for over 70,000 visitors, plus 2600 exhibitors from 60 countries. There's a lot going on all the time, but what's happening right now in the wallcovering arena? Well, the base suppliers are continuing to develop a range of flat pattern variations as they have done for years in new season colours. Most of these wallpapers are produced on non-woven vlies, a range of durable materials that come with simple paste-the-wall backings. The leading suppliers are pushing the boundaries a little more by layering the material so that it works differently in varying light situations. They are also using advanced printing techniques to create unique surfaces, like weaving Swarzkovski crystals into the material for a dazzling effect.
With so much going on at once, it's a daunting prospect to extract the overall trends. Fortunately the good people at Heimtextil produce a design trend catalogue at the end of the trade fair that lists the major themes emerging in the world of textiles. So what qualities are set to influence designs and patterns into the future? There are four emerging themes that all come under the banner of reconnecting, which reflects a more general search for desire for meaning in life.
Sobriety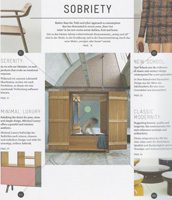 Rather than the little and often approach to consumption that has dominated in recent years, fewer but better is the new motto. The Sobriety trend heralds a return to the essential and the traditional. In recent years, consumers have built solid quality and service demands that they want to maintain even in difficult financial times. Their desires are characterised by quality, longevity, sustainability and significance. We can expect styles that evoke nostalgia and authenticity, being built on a platform of honesty, quality and consistency. A kind of minimal luxury will satisfy the consumer's need for pure, clean, simple designs that produce a charming, timeless look.
Mix Mash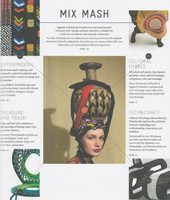 Against a backdrop of optimism and experimental attitudes, this vibrant aesthetic direction is fuelled by a wild mix of cultural and semiotic references. People are taking the opportunity to mix and match, combining the old and the new. This means we can expect to see high-tech processes fuse with genuine craftsmanship, where stylised ethnic influences from all over the world meet with novel patterns, prints and fabrics. It's a kind of wallpaper version of trash and treasure, where big business meets collides with the local flea market.
Utility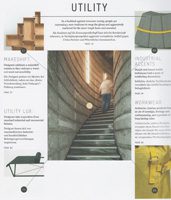 In the backlash against consumer society people are expressing a new readiness to swap the glossy and aggressively marketed for the more rough hewn and essential. OK, now things not only have to be well made, they have to be useful. The world has a lot on its shoulders including the global financial crisis, natural catastrophes, a surplus of products and too much information. People are pausing to think about their current lifestyle. Nowadays, the purchasing decision is influenced heavily by a consideration of what's really important. Consumers are done with design for design's sake. Utility stands for simplicity, accessibility and an invitation to actually use the product. Highly prized attributes are purity, modesty and a little reassuring comfort.
Wilderness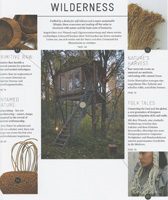 Fuelled by a desire for self-reliance and a super sustainable lifestyle this trend is heading off the radar to connect with nature and the basic state of humanity. People's confidence in governments, energy supplies and economic structure has been shaken. Consumers are striving for more self-reliance and some even want to achieve an ultra-sustainable lifestyle. They are breaking free of their normal way of life and adopting the wilderness lifestyle. People are looking for distinctive individualistic features marked by imperfection, not perfection. Design is being influenced by the revival of craftsmanship from a bygone era. A new organic look is being created with wild, natural shapes, created from untreated materials.
At Hume Internationale, we've sourced a fantastic range of products that faithfully reflect all of the emerging trends in production and design. You'll find wallcoverings that are functional, charming, eclectic, bold, elegant, nostalgic and green. Give us a call today on (03) 9335 6711 or visit us here now.
The Heimtextil trends are compiled by a Trend Table consisting of international design agencies from six countries: BadLab [Italy]; Bora Herke Stilburo [Germany]; Carlin International [France]; Dan Project [Japan]; Stijlinstituut Amsterdam [Netherlands]; LS:N Global/The Future Laboratory [Great Britain].