CRAKGON® – it's like underpants for your walls!
Nudists may be in touch with nature, but they also come in all shapes and sizes. They may be lumpy, bumpy, wrinkled, cracked, buckled or even mottled. The same goes for your walls, making any decorating job a daunting prospect before you even get started. Wouldn't it be great if there was a scientifically engineered product that you could just paint straight onto your walls, banishing all their blemishes and giving you a green light to get on with your decorating job? Guess what, the genie is out of the bottle and your walls no longer have to sulk in silence as they slowly fall apart.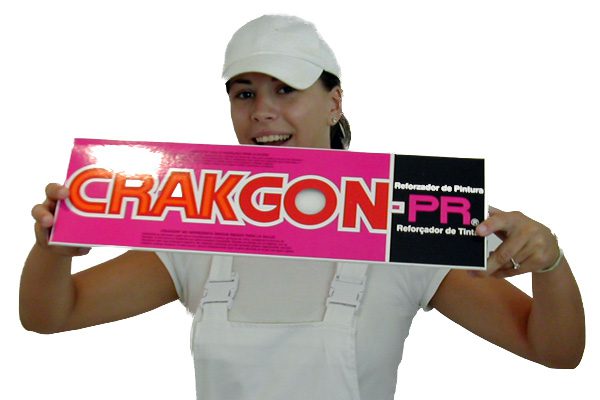 CRAKGON® is changing the way that professional and DIY decorators are attacking the problem of sub-standard walls. Technically speaking, CRAKGON® is a non-woven paint-reinforcing tissue of randomly dispersed continuous C-glass fibres. These fibres act like the steel-rod grid in concrete structures, enhancing durability and preventing cracks appearing in the reinforced paint system. A single layer of CRAKGON® can give you an impermeable, highly abrasion resistant, hygienic and long lasting protection barrier. Plainly speaking, it's a god send for anyone confronted with shoddy walls.
CRAKGON® will restore your walls to their former glory and it's easy on the eyes, ears and throat too. The specially engineered monofilament glass fibres exceed 6 micro metres in diameter, so they cannot be inhaled by humans. Protective gear is generally not required (unless you have highly sensitive skin). Most importantly, it WORKS! This means it can be used to eliminate all sorts of surface problems including:
Surface cracks, alligatoring and checking
Rising damp, mould and mildew
Corrosion
Blistering paint, such as flaking fascia boards
Cracked lathe and plaster walls and ceilings
Efflorescence
Chalking
Sagging or running
Rust discolouration
Peeling paint due to poor adhesion, interior or exterior moisture
CRAKGON® reinforced surfaces will outlast other surfaces by many years. This fact has been independently tested by the National Building Research Institute of the Council for Scientific and Industrial Research (Pretoria RSA) and by the Quality Control Labs at Lacose Sotinco / CIN (Portugal). These egg-heads are pretty clever, so you can trust them more than the endless procession of labcoat-wearers you see on television these days. This product is proven around the world and we have seen first hand how it can fix cracked and blistering walls in one easy application. Like a skilled plastic surgeon, it will weave its magic and provide a facelift that would blow away Demi Moore!
So if you want to take the pain and misery out of decorating aged and damaged walls, go for CRAKGON®. You'll be amazed what it can do for your walls, not to mention your sanity. Contact us now or read more about CRAKGON® here.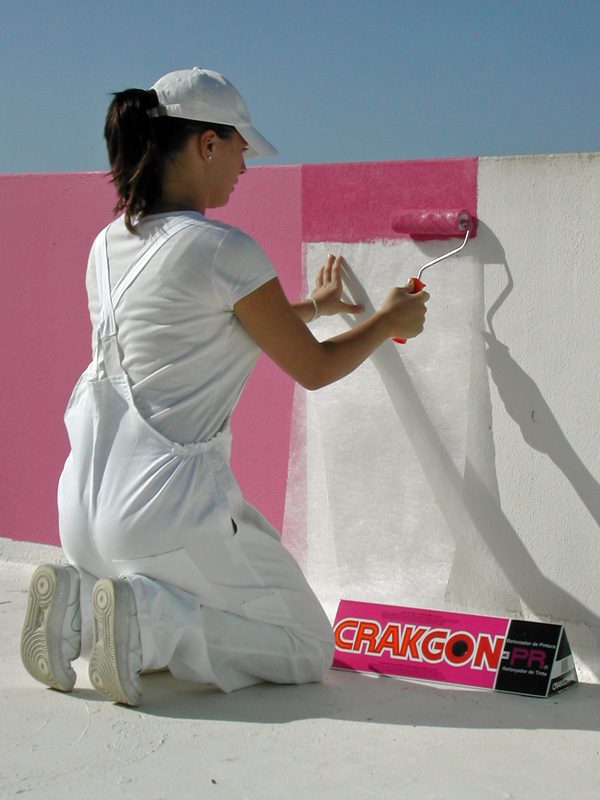 >