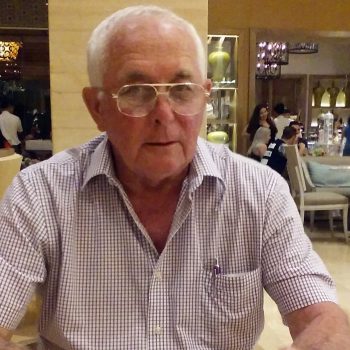 Peter Rowley
Western Australia
Peter fast facts:
What do you love about wall coverings: Being associated with wall coverings becomes a way of life. It would be hard to imagine not being involved in it. They designs are constantly changing, and no matter how much you have seen, there is always something new coming along.
What do you see as the Hume advantage:  Hume is a very reliable, steady organisation. If we say we are going to do something, we do it.
Where do you think the industry is headed: Wall coverings have evolved from  something you stick on a wall to a must have wall design item. The product is well on its way back and there is a lot of interest in what wallpaper can offer.
Peter has called Western Australia his home since 1966 and has done everything from installing garage doors to selling power poles before finally discovering wallpaper. No-one is more passionate: he has wallpaper running through his veins and says once it gets in, there is no way you can get it out.
Peter came to Australia from England in 1966 and settled in Perth. He tried his hand at metal roofing, guttering, installing garage doors, and then discovered sales as a rep for Bradford installation in the early 1970's, rapidly rising to become their State Sales Manager. In the 80's he joined Sunnite Steel Products and sold extendible steel ladders all over Australia and NZ before moving to Chemex Engineering and marketing light bulbs and power poles to Melburnians.
In 1993 he stepped out on his own and hasn't looked back since, starting his own agency as a representative for Hume Internationale and others. Along that journey he was also a motor mechanic, panel beater, spray painter, second hand furniture dealer, and auctioneer before finally getting the wall covering "bug"!