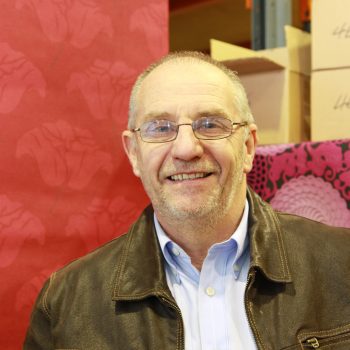 Peter Brotherton
Sales Manager
Peter fast facts:
What  do you love about interior products: I love the diversity, textures, and colours. Its not boring, it gives another dimension to a room. It makes a house a home.
What do you see as the Hume advantage: The hands on approach, the wealth of organisation experience, we've been there and done that, we will give you the right advice.
Where do you think the industry is headed: The industry is demanding increasing levels of service and integration. The Hume service delivery promise is ahead of its time and is well place to exceed the needs of the industry as it evolves.
Peter left school, joined Hume Internationale in 1978 and learnt the business from the ground up. He started in the warehouse, moved into the office and then got out on the road covering the Vic/Tas market. Peter has seen the company through one ownership change, five location changes and watched its fortunes fall and rise with the movements in the market. He  can still remember the times when: retailers had warehouses full of wallpaper and every paint store sold wallpaper as a standard product.
He has also watched customers struggling out of stores carrying enough wallpaper to cover two houses!  He knows what matters most in wall coverings; he may not tell you what you want to hear, but will always tell you what you need to hear.