Hungry? Feast on the luxury of Esterel by Marburg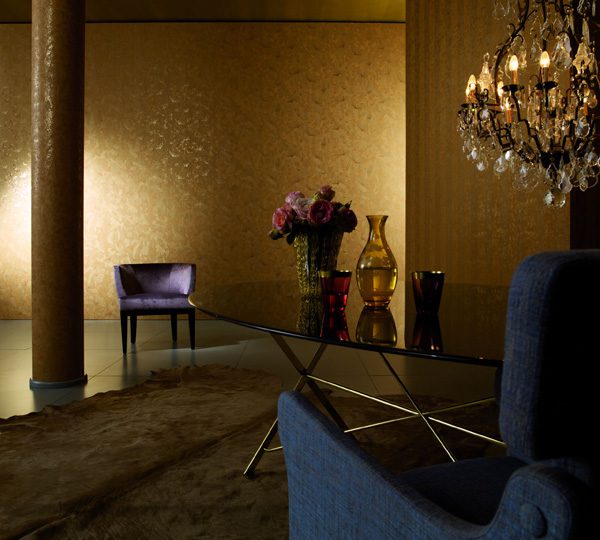 The Vichyssoise was served with a garnish of continental parsley. It was followed by a salmon roulade perched on potato galette and drizzled with a tomato beurre blanc. The lobster tail was poached in butter, leading us into a magnificent ballotine of chicken in a brandy mustard mixture. Finally, we surrendered to the vanilla pannacotta with sweet wine Anglaise and glazed ginger.
Now that's fine dining, but how much better would it have been if the surroundings lived up to the food? Why be marooned in a listless sea of beige or lavender, when you can create a plush and opulent environment with the amazing Esterel range from Marburg?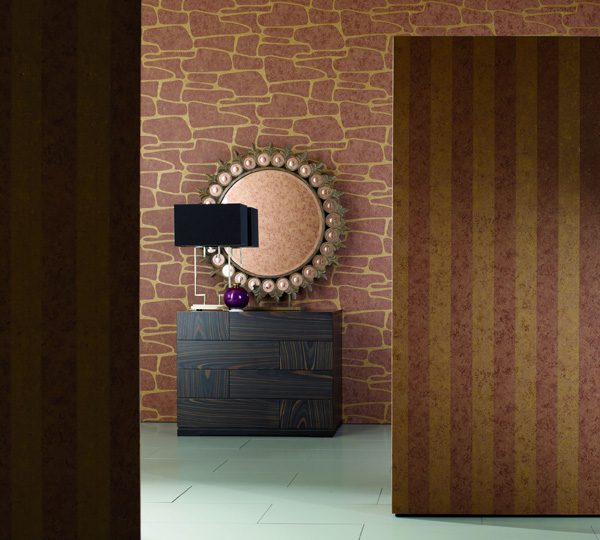 Marburg is a celebrated manufacturer of wall coverings that produces a broad spectrum of modern, classic, romantic and designer options for the aspiring decorator. Marburg has been manufacturing high quality wall coverings for over 160 years, so they know how to create a sense of grandeur without emptying the state coffers.
The Esterel range is the perfect solution for those of us who are seeking to break the bonds of stock standard décor and create a sumptuous space in the home, office or business. Esterel is a very balanced collection that is ideal for upscale interiors. You'll find very decorative patterns, beautifully articulated tendrils and restrained flower designs. To generate even more creative flexibility, each theme is accompanied by carefully styled solids and broad stripes. The overall effect is one of luxury, tempered with practical designs that carry the hallmarks of style and grace.
Luxury must be comfortable, otherwise it is not luxury – Coco Chanel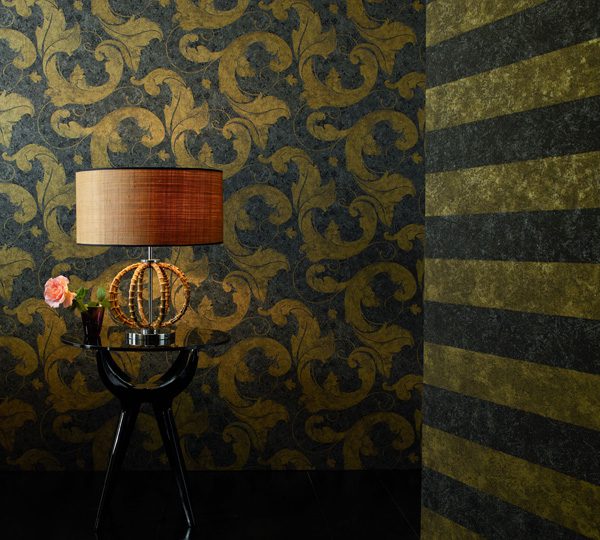 Esterel is not only easy to work with during your renovation phase, it is a simply stunning way of transforming any humdrum interior into a lavish and chic space that is instantly welcoming. You can get creative with a range of options in shimmering gold and bronze, elegant turquoise and ochre, earthy tones and luxurious textures. You can upgrade your weary walls and never look back – producing an alluring fusion of extravagance and classic charm that will change the dynamics of your space.
Elegance is not a dispensable luxury, but a factor that decides between success and failure – Edsger Dijkstra
So if you're looking to upgrade your environment and create a real sense of splendour and majesty, then why not turn to the innate possibilities of the Esterel range by Marburg? Your walls will radiate generous warmth, your guests will salivate, your clients will be impressed. You can give your interior design the posh but affordable overhaul it's been longing for all these years. Calls us today on (03) 9335 6711 or visit our residential design studio.