CRAKGON® – the revolutionary surface repair product that makes cracks simply disappear!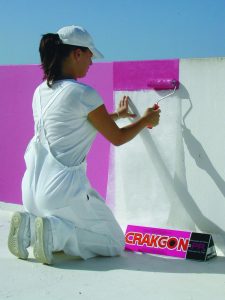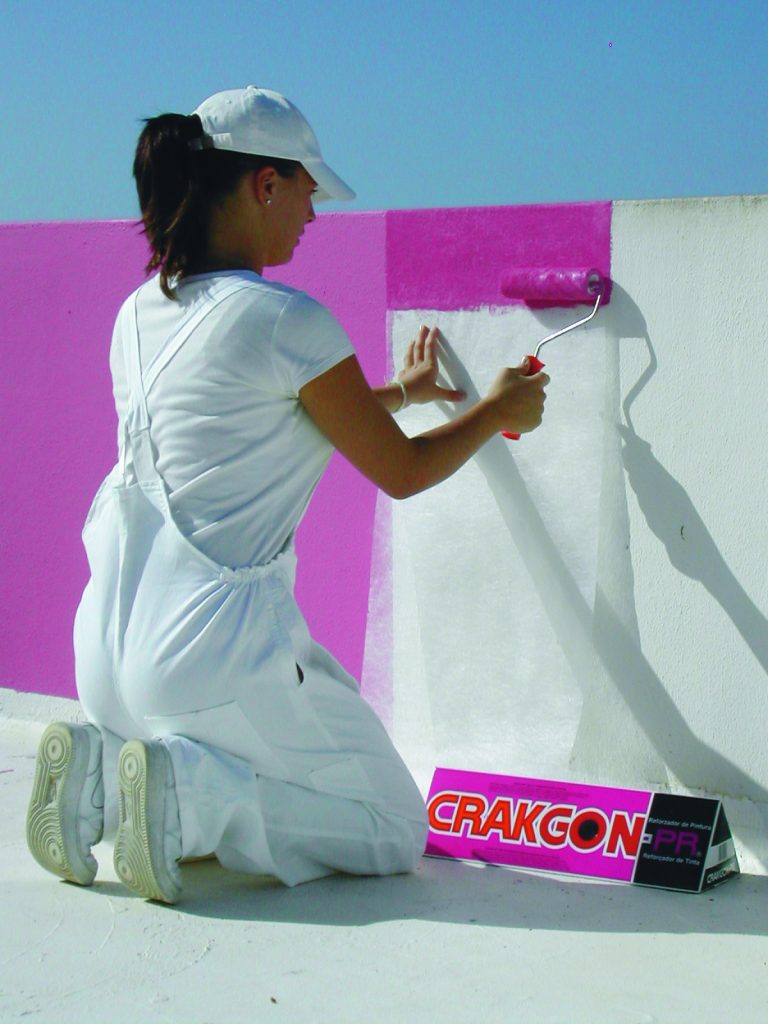 You know the drill, you've got a paint job to finish but there are cracks everywhere. You don't have time to fiddle about with traditional plastering remedies, but what can you do? Imagine if you could reach into your kit and pull out a long piece of fine film that goes right over the cracks, creating a lasting barrier that can simply be painted over with a roller? Well, imagination has become reality. Say hello to CRAKGON®, the DIY surface repair product available from Hume Internationale.
CRAKGON® is a world-class product. It has been specifically developed as a paint reinforcer that permanently repairs surface damage both internally and externally. Most importantly, it's easy to apply – you simply paint it on and the cracks are gone.
But how does it work? CRAKGON® is a patented reinforcing tissue comprised of randomly dispersed continuous C-glass fibres. The glass fibres function like the steel-rod grid in concrete structures, enhancing the durability of the paint system and preventing the reappearance of cracks. The product bonds with the paint to create an impermeable, abrasion resistant, hygienic and long lasting protection barrier.
CRAKGON® protects the wall against UV and weathering effects. It also strengthens the wall coating and adds dimensional stability to the paint layer. The monofilament glass fibres exceed six micro metres in diameter, which means the product cannot be inhaled and is completely safe to use. Most importantly, it allows the wall to breathe. This means it can be used to eliminate common surface problems including:
Any surface cracks, alligatoring and checking
Rising Damp,
Mould and Mildew
Cement rendered walls and fences
Corrosion
Blistering paint, such as flaking fascia boards
Cracked lathe and plaster walls and ceilings
Efflorescence
Chalking Sagging or Running
Rust Discolouration
Peeling paint due to poor adhesion, interior or exterior moisture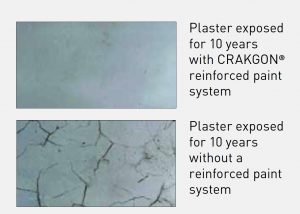 CRAKGON® reinforced surfaces will outlast non-reinforced surfaces by many years, according to independent tests conducted by the National Building Research Institute of the Council for Scientific and Industrial Research (Pretoria, RSA) and by the Quality Control Labs at Lacose Sotinco / CIN (Porto, Portugal).
So whether you're an industry specialist or a DIY eager beaver, this product will make your life a whole lot easier when it comes to tackling cracked walls. Want to read more? Click here sometimes with CRAKGON enough is never enough.
Get your hands on some CRAKGON® today by visiting your nearest Mitre 10 store or any Hume Internationale preferred retailer. If you have any other questions please contact us now.