Stikarounds – the fast and fun way to create a special space for kids
Lovable monsters running around the family home like little whirlwinds of trouble. Kids change lives – they make you rework your entire day, or week, or year – but the rewards are truly great. Kids love to have their own spaces and it's important for their development. Hume Internationale understands this and has a great product that will help them stamp their own identity on your home.

Stikarounds
Stikarounds are top quality wall decals and borders from the UK. They're an easy, no mess way to decorate any kids room. Stikarounds are printed on quality vinyl with a high-tech self-adhesive backing. Stikarounds can be applied without glue and removed from any smooth surface, walls, doors, windows, furniture etc.

Stikarounds can be a family project too, so why not get the kids involved and ask them to choose their favourite images? Hume Internationale can source an extensive range of easy-to-apply decals including Thomas The Tank Engine, Bob The Builder, Tonka, In The Night Garden, The Simpsons, Winnie The Pooh, Tweenies, Pixar Cars, Hulk, Postman Pat, Mr Men & Little Miss, Noddy, Bratz, Fairy Girl, Groovy Chick, Peter Rabbit, A-B-C Letters, Farmyard Friends, Wild & Whacky Animals, Circus, Baby Zoo, Football Crazy and more.
We worry about what a child will become tomorrow, yet we forget that they are someone today – Stacia Tauscher

Borders
Borders put everything back into perspective and we have a large range ideally suited to the colourful world of Stikarounds. Frame your favourite images, create stunning effects that really set the room apart. Borders bring extra flexibility to your overall design, enabling you to highlight key elements or divide the room into areas of play and rest.

Art Squares
Stikaround Art Squares are self-adhesive, three-piece sets that look great in any kids space.
These 30cm x 30cm wonders are easy to apply and a breeze to remove.
Simply peel and stick, relocate them whenever you like and enjoy the effects you can create with ease.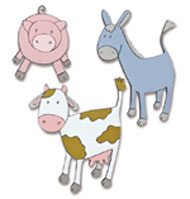 Foam Decor
Foam Decor is another great product that captures the imaginations of kids. This range of self-adhesive foam-backed characters will get your mind racing when it comes to decorating your nursery, kids bedroom or activity area.
Even when freshly washed and relieved of all obvious confections, children tend to be sticky – Fran Lebowitz
So take the plunge, get your kids involved and create a unique space that really resonates with the little ones in your life. Give us a call today on (03) 9335 6711 or click through to our kids stikarounds gallery now.