Create and erase in any room you like with our super high tech ERASAWALL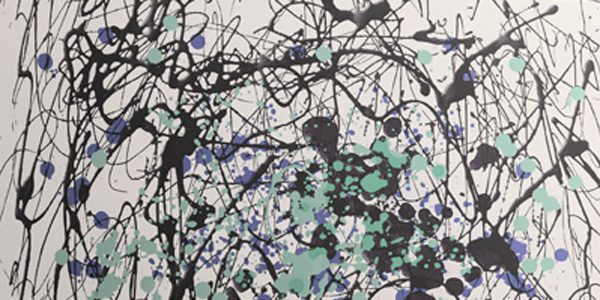 Albert Einstein did it. Emily Bronte did it. Leonardo da Vinci did it all the time – he just couldn't help himself. History is full of great scribblers, people who like to jot things down, make lists and work to an ever changing plan. If you're like me, your home and office has become a tribute to the 'post-it note'.
But salvation is at hand, there's no need to go hunting for that elusive pad and pencil every time a fresh idea pops into your head. Thanks to great new technology, you can write on your walls and never leave a trace when you're done! ERASAWALL is a great product that allows you to cover your walls with a durable writing surface that you can erase at will, leaving a surface that's clean as a whistle.
You can plot your next book while having a sherry in the den. You can add to this week's shopping list while enjoying a glass of milk in your kitchen. You can even fill the entire wall with verbs and nouns when delivering a lesson in the classroom. The possibilities are endless with ERASAWALL, but how does it work?

ERASAWALL is a high-performance, dry-erase writing surface that can be applied to any smooth wall. A strong and durable three-ply film provides a continuous dry-erase writing area that is highly legible and can withstand the rigorous use required for rumpus rooms, conference venues, class rooms and offices.
Let's pause for a moment, so we can put on our lab coats and dark-rimmed spectacles. ERASAWALL is actually comprised of ethylene tetrafluoroethylene (EFTE), which is a kind of polymer. It's amazing stuff because it transmits more light than glass, but has less than 1% the weight and is much cheaper to install. It can also stretch to three times its length without loss of elasticity, has a non-stick surface and is recyclable. Check out these amazing features of ERASAWALL…
Ideal for conference rooms, class rooms and covering old chalkboards
150cm wide and sold by the lineal metre in continuous lengths up to 30 metres
Class A fire rated ETFE is the most effective dry-erase surface available
Superior three-ply construction with a 40 micron ETFE film surface
Synthetic paper core and fabric backing is thicker than other dry-erase products
A high-gloss surface creates a better experience when erasing notes and diagrams
Maintains excellent performance under the rigours of temperature fluctuations
Easy to install: can be applied just like conventional vinyl wall coverings
Easy to clean, accepts most types of markers
Five year limited warranty
So now you can go nuts and adorn your walls with the inner workings of your beautiful mind. Or you can just doodle for fun.
Explore the exciting possibilities created by our high-tech ERASAWALL. Give us a call today on (03) 9335 6711 or examine the product further now.