Don't let the boredom monster nibble at your relationship, just redecorate for a happy life!

Relationships hinge on a countless array of factors. While the majority of relationships safely reach the shore and the happy couple spends many fruitful years in cohabitation, things don't always go to plan. In Australia, about one third of marriages crumble, with an average lifespan of about nine years before somebody pulls the pin. Different studies produce slightly different results, but did you know that BOREDOM regularly appears in the top five reasons for breaking up?
So how do you stop the boredom monster from nibbling away at your relationship? Redecorating will certainly generate plenty of debate, but if you get it right your spirits will be lifted. Communication is the key and you should talk about your redecorating aspirations before making a start. Make sure you find some common ground, because this little success can signal a willingness to make other changes and compromises. So yes, wallpaper can save your relationship – but only if the end result is truly inspiring. That's where we come in at Hume Internationale.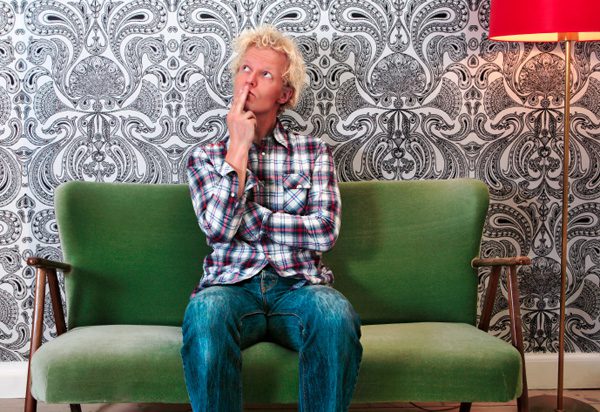 Hume Internationale can't provide you with a steady stream of love doctors pedalling tin pot therapies. We can, however, provide you with sensational wall coverings and the right advice. We use innovative products that enhance the look and feel of your living or working space. We've been in business since the '70s, but we firmly believe in the exciting possibilities of the 21st Century.
People who WIN are willing to get out of their comfort zone and try new things. You've got to leave behind your safe, unchallenging and familiar existence in order to have more – Dr Phil
Dr Phil got this one right – and you can give domestic bliss a shot in the arm with our exciting range of residential wall coverings. Choose from a sizeable selection of styles and patterns sourced from around the world.
Marburg


The Marburg collection features modern, classic, romantic and designer wall coverings that can transform homes into individual, unique, creative, cosmopolitan spaces at affordable prices.
Rasch Textil

The Rasch Textil Collection includes many of the finest wall coverings to come out of Europe. You'll find a fascinating abundance of designs, colours and finishes including silk, cotton, linen, rayon and synthetic fibres.
Brewster


The Brewster Collection adds style and grace to any traditional homestead or time-honoured business with its classic range of florals, pastels, checks, stripes and plains.
Commercial
Some people are married to their work, but we can help you out here as well. Our commercial range of wall coverings are designed to enhance any business or retail environment, but they are also selected for their durability and functional qualities. So there's no need to break up with your business partner or colleague through sheer boredom, especially when our range of wall coverings can breathe new life into your office, hotel, restaurant or retail outlet.
Kids.

We've even got the kids covered with a great selection of prints, characters, stick-ons and murals. They can benefit from your carefully planned attack on the boredom monster too.
Do something for your relationship today!
So if you want to spark up your relationship, take a look at the walls that surround you and start imagining the possibilities. Give us a call on (03) 9335 6711 or explore the site now.