We've got your walls covered, but why are we proud of our company?
At Hume Internationale, we are very proud of our company. We are wholly satisfied that we do our absolute best for every customer who is seeking to bring new life to their walls. But what drives our company? What sets us apart from our competitors? Why are we so good at what we do?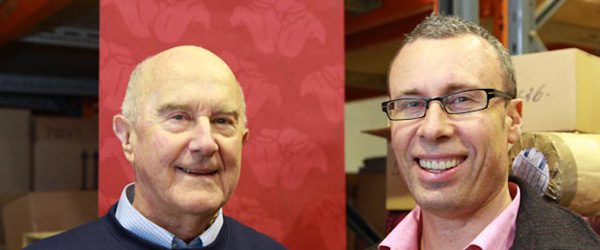 We have a solid history
Hume Internationale was founded by David Hume, whose family has a long history in the wall covering industry dating back to 1898. The Hume Internationale company was established in 1971, operating as Wal-rit Distributors. The business was later sold to S.E. Hobson, another industry pioneer, in 1976. The Hobsons were painting and decorating contractors with a heritage that dated back to the latter part of the 19th Century. Any business that has survived this long has clearly been through its ups and downs. Hume's story is about triumph over adversity, the ability to adapt and a real determination to serve our customers better than anyone else on the planet. We've been around for a long time in a tricky industry that demands plenty of business savvy. We've accumulated a lot of knowledge in that time and our commitment to customer service and delivering quality products remains as strong as day one.
We live by five simple truths
Hume Internationale stands apart because we believe in our products, we go the extra mile, we treat our customers and their dreams with the highest respect. We also embrace five simple truths that we've spent a lifetime cultivating…
We lead the industry in innovation
We stand by what we say we will do
We bring you the best in the world
We make it simple for our customers
We have everything you need
We are guided by three core principles
Hume Internationale is a company that uses its industry expertise and customer service commitment to full advantage, making it a pleasure to deal with us every time. What's more, we're a company with a conscience. We pride ourselves on finding solutions to every problem and our business is guided by three core principles:
People are the beginning, middle and end of any business
Act with integrity always
Every problem has a solution; work harder and you will find it
People choose Hume Internationale because we have the expertise, we have the experience, we have access to the best products in the world. Thousands of happy customers are living proof of our great capabilities and admirable ethics. We are a company with unmatched industry expertise and an unbreakable commitment to customer service. And we love a challenge. Give us a call today on (03) 9335 6711, submit a sample request or challenge us with a demanding issue now!