It has been used for money, footwear, belts, clothing, furniture, containers for liquids, boats and even armour. At this stage you may have guessed the product is leather, but it is so much more. Leather emotes, it connects us with our deeper essence, a beautiful leather is timeless. In many ways the essence of leather is the essence of human experience.
"Leather is one of the most universally applicable and unquestionably beautiful choices for upholstery [and many other things]"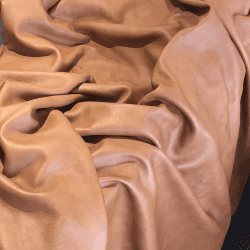 Our association with leather has been in place since the dawn of time. At some time, by accident or trial and error, man discovered methods of preserving and softening leather, treating skins with such things as smoke, grease and bark extracts. In primitive societies, the art was a closely guarded secret passed down from father to son. Since its inception leather has been valued as an intrinsic part of human existence, we have always known and loved it, it is valuable and valued. For many people a beautiful leather excites the senses more than any other product. People that work with leather are craftsmen, they rank on a par with alchemists, metallurgists, wine and jewellery makers. Leather is not just a product, it is a loving work of art, crafted to deliver an unparalleled sensory experience.
Perhaps in summary, it is hard to define the essence of a leather experience, it can only be felt.
For your next leather experience indulge your senses in our amazing Decor Design leather ranges. Hand selected for quality, manufactured by artisans in Northern Italy, stocked locally in Perth and delivered with care, choc full of essence!
Indulge your senses in our leather galleries HERE