Spice up your life – inject a little bit of POSH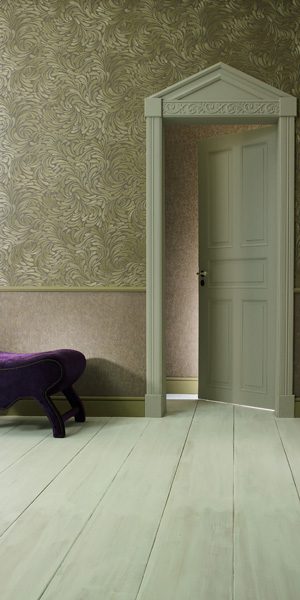 Mrs Beckham loves a lavish lounge room, a place to hang out between shopping raids and clinic visits. A sumptuous interior can set tongues wagging and can also provide a great backdrop for your prized cognac, but how does your shack stack up? Not quite in the same class as the Waldorf-Astoria?
Don't worry, we can let you in on a little secret called the Opulence Collection. This classic range of wall coverings is produced by Marburg, a company with a stunning catalogue of high quality products and an established industry leader based in Europe. But what sets the Opulence Collection apart?
The Opulence Collection has managed to fuse key elements of high-end design with sumptuous textures and a classic colour palette. The finished product will knock you out, but the price tag won't put you on the canvas. The Opulence Collection is perfect for home owners or savvy commercial operators looking to add a touch of class to their interior space without blowing the budget.
If you haven't got it, fake it! – Victoria Beckham
The breakthrough is really in the manufacturing process, which makes use of print cylinders fitted with handcrafted mould engravings to produce heat-embossed ornamental motifs in a classic design. The collection is produced on Non Woven-Vlies (pronounced like flies, but with a v), a special product that is more durable than plain paper, breathes extremely well and doesn't shrink or stretch. It's easy to apply too, just use the paint-the-wall technique and the job is done.
The result is stunning, giving you access to a beautiful wallpaper that delivers timeless elegance with a modern twist. A fine wave design refracts the light, so as you move around the room you are enveloped in a shimmering lustre which slowly transitions into a blunt matte. Perfect for both classic and modern settings, this wallpaper will pass the test of time. Your interior walls will be instantly upgraded to POSH, so all you need to do is throw in some carefully selected objects d'art.
I want a big house with a moat and dragons and a fort to keep people out – Victoria Beckham
So if you're looking to build a big house with a moat, don't forget the posh wallpaper! You really can join the nouveau riche (even though your oil well hasn't gushed yet), simply by selecting the Opulence Collection by Marburg. Give us a call today on (03) 9335 6711 or explore the collection now.