I never knew Hotel design could be so innovative, Milan delivers in spades
Moschino's first fashion hotel
Situated in the Italian capital of commerce, Maison Moschino Milan occupies a renovated neoclassical style 1840 railway station building on Via Monte Grappa.  While the exterior of the building stayed true to its origins, its lavish interior terrains, design of which was headed by Moschino's creative director, Rossella Jardini and art director Jo Ann Tan, were dramatically augmented to befit the hotel's avant-garde and exaggerated personification of surrealist dreams realized in a modern yet eccentric style.
The Modern Furniture & Contemporary Interior Design Blog eRoomService has documented an amazing transformation to one of Milan's unique hotels.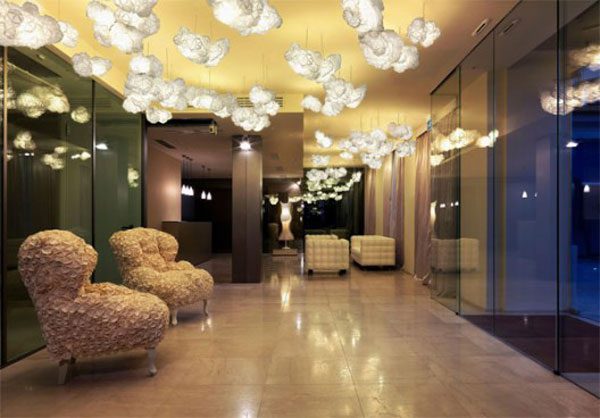 From the very moment that guests enter the hotel, the wonderland experience takes over with Moschino's famous lampshade dresses acting as the lobby's sculptural lighting, cloud chandeliers, life-size sheep as greeters and a staircase with medieval key collection as its banister.But thelobby and the public areas reveal a small hint of the intense fairyland that awaits inside individual guestrooms.The spellbinding magic of fantasies and the element of surprise are impeccably depicted in each of the hotel's 63 guestrooms and 2 junior suites.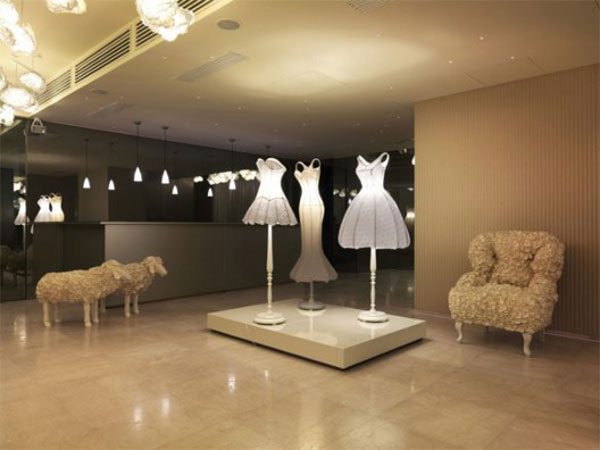 "Life is a bed of roses" room features rose petals falling from the chandelier into a rose petal bed cover, next to which is Edra's famous Rose chair.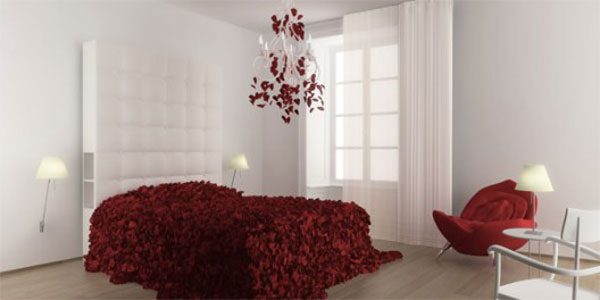 "Sleeping in a Ballgown" room in which the headboard of the bed is substituted with a ballgown draped down onto the bed creating an illusion of sleeping inside them hem of a gown.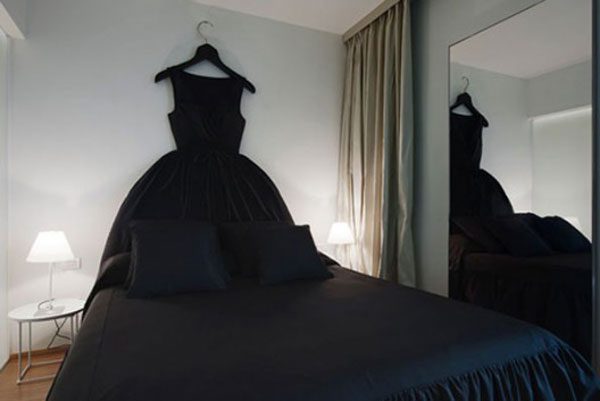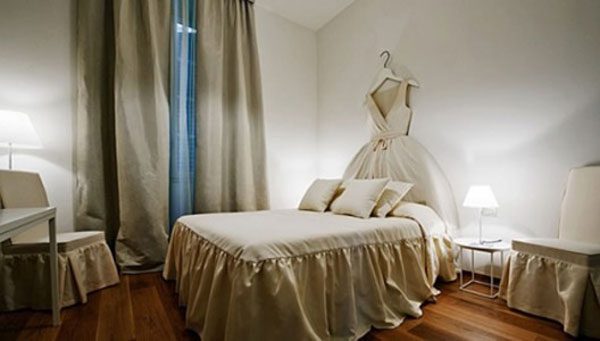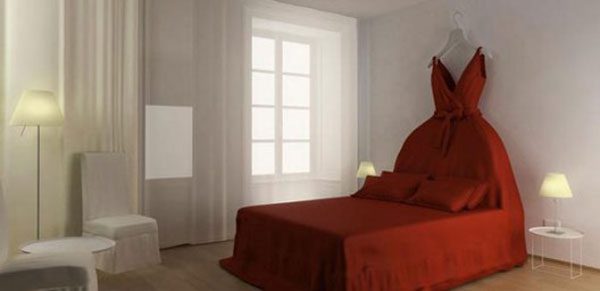 "The Forest", 'The luxurious attic", "Sweet Room" and "Zzzzzz" rooms are decorated with symbolic elements and atmospheric character particular to the chosen theme.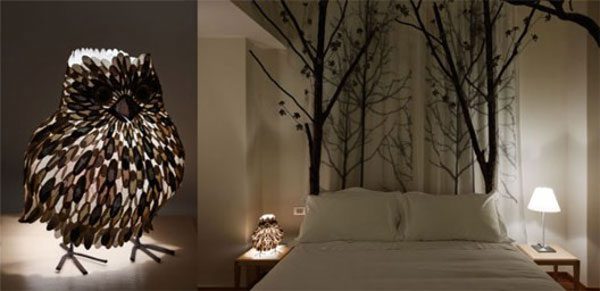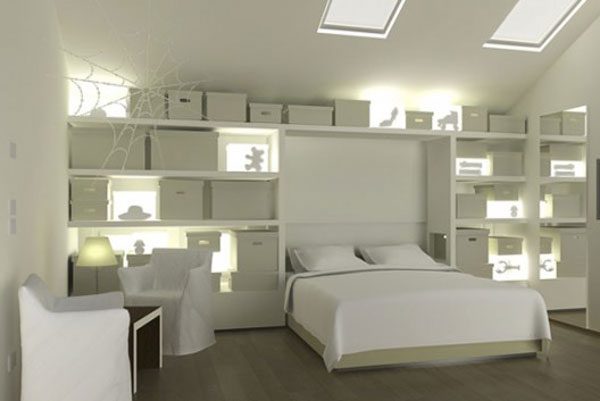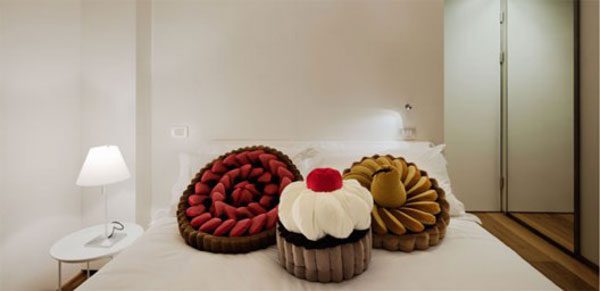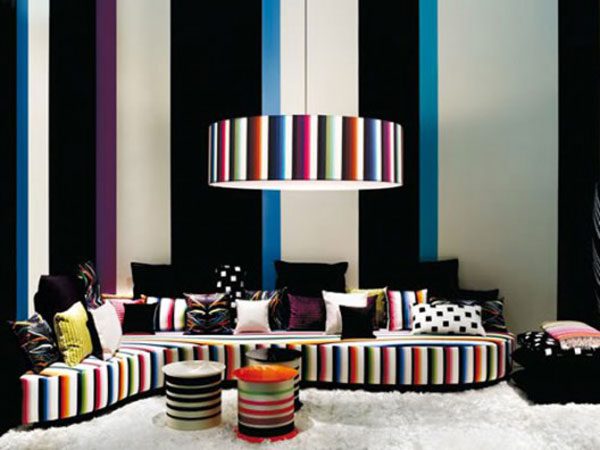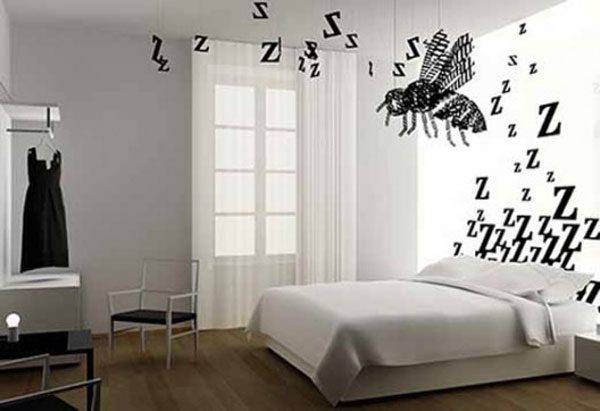 Maison Moschino offers a luxurious bar and restaurant area where the fashion roots of the Moschino House are more explicitly showcased; elements like a stiletto bar lights and elegant dress silhouettes add to the hotel's unpredictability and enchantment.
|