Need Heathcare fabrics that are up for the fight
Breaking News! We now have COVID19 conquering fabric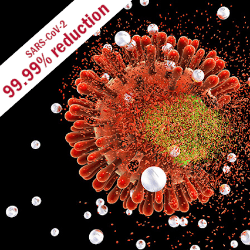 While the world has been searching for a vaccine, Drapilux have been developing COVID19 destroying fabric.
11 product items within the extensive Drapilux product range now can be finished with HeiQ Viroblock technology which will destroys viruses and bacteria on contact.
HEIQ Viroblock technology has been proven to be 99.99% effective when tested against COVID19, at least 4 stains of influenza, swine flu, avian flu, respiratory syncytial virus [RSV], and destroys bacteria as well.
The result is a world leading healthcare fabric which is hypo allergenic, self sanitising, germ resistant and harmless to humans.
Watch this short video to see how the tech works.
The product can be produced on a range of Drapilux curtain, upholstery, panel and bedding items for a production minimum and a small surcharge.
You can read more here
Drapilux Anti-microbial – HeiQ Viroblock Handout
Up for the fight click here now